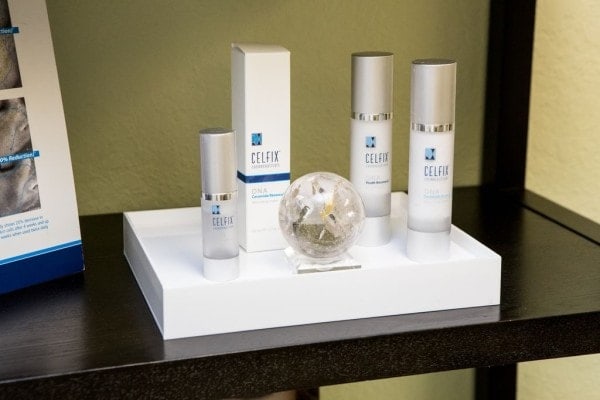 Product 4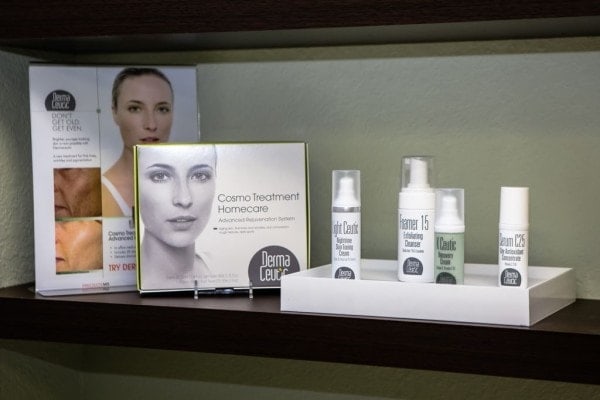 Product 3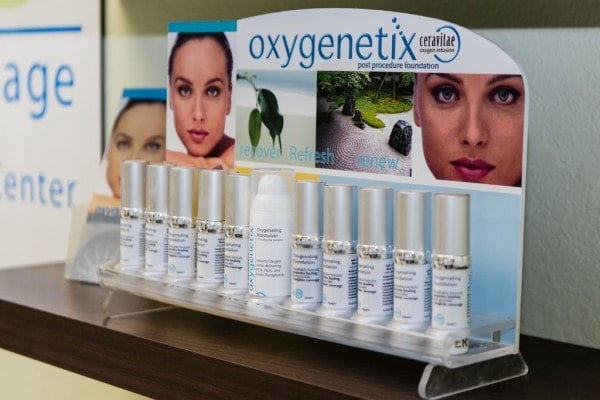 Product 2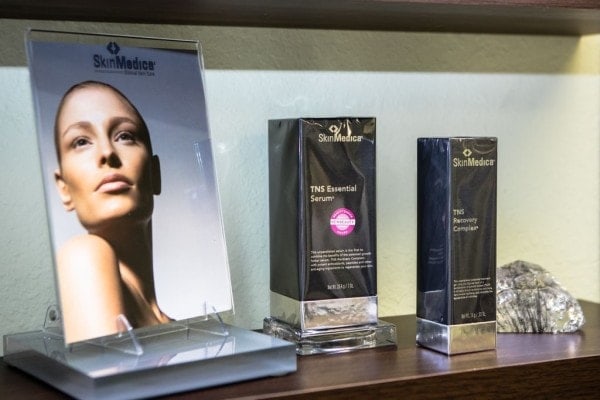 Product 1
Effective skin care products for everyday home use
Our medical-grade product lines are required by law to prove their effectiveness with clinical studies. Products sold outside a doctor's office can make any claim they think might entice you to buy the product. Skin NV can help you make your skin care routine simple and less expensive, so that the next time you go to the mall you can buy lipstick, not "skin care".

PrecisionMD

PrecisionMD is committed to delivering unique, innovative skincare solutions that improve quality of life for those affected by skin conditions around the world. Find out what PrecisionMD can do for your skin at Skin NV today.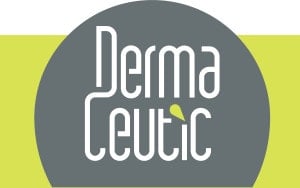 Dermaceutic

Dermaceutic™ uses the most effective peeling agents to create a wide range of peelings to address all skin's needs. By using Dermaceutic peels, consumers will be able to reduce the appearance of fine lines & wrinkles, smooth skin, add natural radiance, refresh skin, and reduce the appearance of pigmented spots & melasma.

Skin Medica
Cutting edge and potent, this line offers a mixture of antioxidants, peptides and other anti-aging ingredients to build and repair aging skin.

Revision Skincare
For over 22 years, Revision Skincare has been providing physicians with the most advanced skincare resources available. Their corporate headquarters located in Dallas, Texas integrates research and development with state-of-the-art manufacturing enabling Revision to offer matchless innovation and product advancement.

Latisse
FY-Eye Allergan has a prescription-grade formula for thick, luxurious, full lashes and so do we!

Clear Choice
This lightweight formula protects against the damaging rays of the sun without the heavy, oily feel of many SPF 45 sunscreens. And in our Tampa humidity it won't sting your eyes when you "glow."

Per-Fek`t
Why look good when you can look Per-fek`t! A skin perfector that instantly per-fek`ts and enhances the appearance of the skin offering an easy alternative to traditional foundation and powders.

Clarisonic
Clarisonic is the tool with sonic technology proven to gently yet effectively loosen dirt and oil to clear the pores.
Obagi
Nationally known for its effectiveness, these prescription grade products accelerate cellular turnover for aging, sun damage, rosacea, and acne skin types returning your skin to a youthful glow.

Instantly Ageless
Also known as Facelift in a Bottle, is a revolutionary cosmeceutical serum that works instantly to reverse the signs of aging. This clinically-proven formula is perfectly safe and effective, and fragrance-free. What's more? Its dramatic results work in just a few minutes! Come in and try it today!

MD Solar Sciences
MD Solar Science Sunscreens are physical block, broad spectrum sunscreens containing a high percentage of Zinc Oxide and Titanium Dioxide. The sunscreens are fragrance free, great for sensitive, acne prone and Rosacea prone skin, paba free, paraben free and quick drying. The sunscreens have a light silky feel you'll love and won't clog your pores.

Oxiana 
Oxiana provides a fast-acting and long-lasting treatment. The process of cleansing and exfoliating is followed by exceptional absorption and hydration. The soothing and enriching action is felt immediately, especially after any kind of chemical peel, laser treatment, severe sunburn, or Radiation Therapy Burn.

Oxygenetix
Oxygenetix Breathable Foundation is a breakthrough foundation to cover, help heal and minimize – even eliminate – procedural scars. Designed for doctors, Breathable foundation covers and treats a wide variety of skin problems: skin injuries, wounds, rashes, cracked, dry skin, acne scars, rosacea and other skin conditions.

Avene
In the two and a half centuries since the Avène Thermal Spring was discovered in the depths of the earth in the heart of Southern France, it has continued to be revered for efficacy and relief in the treatment of skin ailments, particularly skin inflammation and irritation.

Young
Young Pharmaceuticals, Inc. was founded in 1977 as a developer of products for dispensing dermatologists. Our initial line included topicals for a variety of general dermatologic conditions. As ingredients became available for such indications as photoaging and hyperpigmentation our scientists applied their pharmaceutical chemistry experience to formulating a new generation of aesthetic treatments. Today, Young remains committed to providing high-quality medical skin care products to dispensing physicians worldwide.