For better or worse, the way you look sends a message to everyone you meet. Facial lines and wrinkles project a tired image, as though life has taken its toll through the years. On the other hand, a smooth, bright, youthful appearance conveys vitality and confidence. If you fear your complexion may be sending the wrong message, it is time to take charge of the situation. Best of all, there is no need to visit a doctor's office. Skin NV in South Tampa offers the following anti-aging treatments in a relaxed, comfortable setting.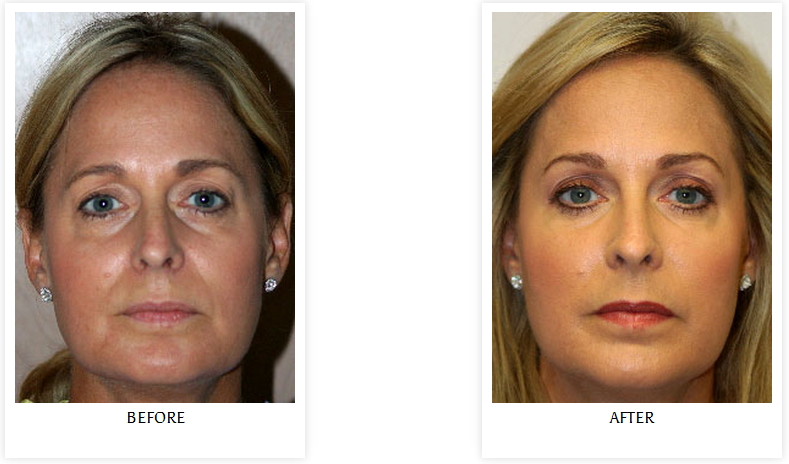 Dermal Fillers
One of the primary causes of wrinkles is a breakdown of the natural support layer beneath the skin. During the aging process, this support layer diminishes, causing the outer surface of the skin to lose its elasticity. This can result in everything from fine lines around the eyes and above the upper lip, to deep wrinkles and folds around the corners of the mouth. Dermal fillers are quick and easy injections that replace the lost support structure in these areas of the face. Wrinkles are smoothed away instantly.
Botox
Every time you squint, frown, smile, or laugh, your facial muscles contract. After decades of contracting these muscles over and over again, creases begin to appear in the skin above the muscles. The key to erasing those creases is to relax the muscles beneath. Botox treatment accomplishes this with tiny injections of a protein that inhibits the nerve impulses that cause facial muscles to contract. In a matter of days, stubborn wrinkles soften and fade, producing a more youthful appearance.
Dysport & Xeomin
When it comes to successfully treating lines and wrinkles, no single product will work best for everyone. At Skin NV, we work closely with each customer to find the ideal treatment. That is why we are pleased to offer Dysport and Xeomin facial injections. Like Botox, these products prevent contraction of the facial muscles, creating smoother skin between the eyebrows, along the forehead, and around the outer eye area. Every injection we carry is safe and effective. Our friendly team of professionals can help you discover which produces the best results for your skin.
Liquid Facelift
Those in need of significant wrinkle reduction without the undesirable effects of surgery should consider a liquid facelift. A liquid facelift consists of a combination of dermal filler and muscle relaxing injections. The procedure is completed quickly, without the downtime and expense associated with a traditional facelift. Have an important event coming up and want to look absolutely radiant? Skin NV can perform a liquid facelift in as little as 30 minutes, with instant results, and no recovery time.
Choosing the right wrinkle reduction treatment is not something you need to do all by yourself. If you live in South Tampa, FL, you owe it to yourself to visit with one of our facial rejuvenation experts. In addition to the injection treatments described here, we offer chemical peels, microdermabrasion, laser, and radiofrequency procedures. At Skin NV, you will find the trusted advice you need, and a modern, elegant atmosphere that will make you feel right at home.