Healthy Skin Is Your Best Accessory.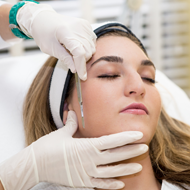 Presenting yourself well shouldn't be a cold, clinical decision. We've taken the science of beauty, removed the detached scientific approach and made it personal.
Skin NV Tampa is a team of highly trained, nationally renowned medical professionals with a rich, artistic background.
What does that mean to you? It means that our recommendations for you are based on your individual symmetry, esthetics, textures and color tones so you face the world rejuvenated and confident.