Summer is officially here, and baby, it's HOT outside! Now is a great time to reevaluate your beauty routine so you can adjust for the grueling summer months ahead. Not sure where to start? We've got you covered with our summer skincare checklist.
SPF! SPF! SPF!
Did we mention SPF? But seriously, applying sunscreen throughout the day is probably the most important thing you can do to protect your skin year-round, especially during periods of intense heat. But hang tight; before you reach for that random bottle of sunscreen you found at the bottom of your beach bag, follow these tips…
Wear a mineral-based sunscreen with a minimum SPF 30.
Do not use chemical SPFs as they don't protect against UVB rays.
Use the "two-finger rule" to determine how much sunscreen you should apply.
Do not forget the neck and décolleté.
Reapply sunscreen every two hours (or more if you're in direct sun).
What SPF is right for you?
Clearly, there is not a one-size-fits-all sunscreen – a good thing so you can find the right one for your specific skin needs and conditions.
Based on your preferred coverage level, we recommend the following….
For heavier coverage (or used as a foundation)….Skinbetter SPF 75 Tone Smart – a buildable, blendable finish that acts like a BB cream leaving the skin glowing and radiant.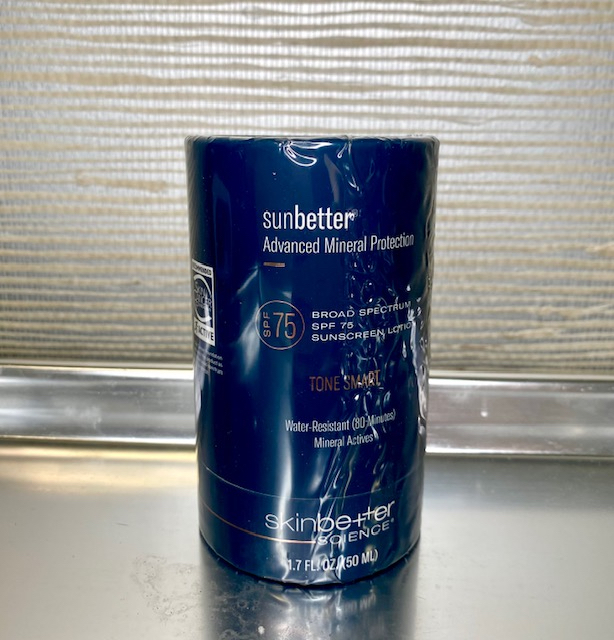 For medium coverage…ISDIN Eryfotona Ageless Tinted (or untinted) SPF 50, Alastin Hydratint SPF 36, or Gloss Shade Protect.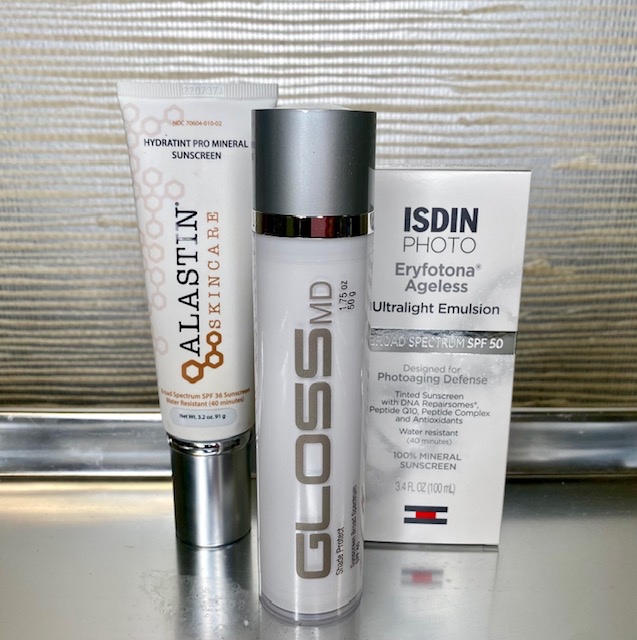 For lighter coverage…Elta UV Clear SPF 46 Tinted or Alastin SilkSHIELD All Mineral SPF 30.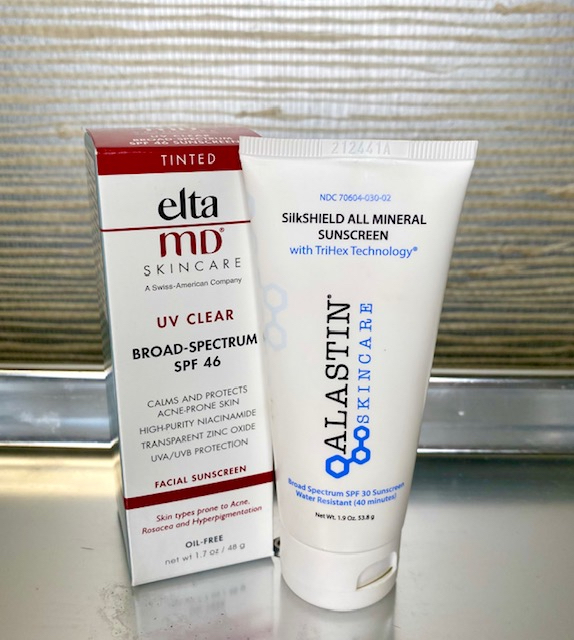 For the body (everyday use)…Elta MD UV Aero SPF 45.
For the active body (boating, beaching, working out, sweating)…Clear Choice Sport Shield SPF 45.
Apply sunscreen every two hours? Really?
100% YES! Mineral-based sunscreens not only protect you against the sun, but they also protect your precious skin from the constant blue light of your phone and computer as well as environmental toxins.
Not interested in ruining a perfectly good make-up job? We get it. Fortunately, several uh-mazing powdered SPFs are perfect for mid-day applications. Our favorites include Skinbetter's Tinted (or Untinted) SPF 68 Compact or ISDIN Mineral Brush Facial Powder SPF 50.
Is it necessary to switch up your skincare products?
The short answer is, "It depends". If you feel as if your skin is more sensitive to retinoid or retinol during the summer months and you want to switch products, first consider these factors…
Skin sensitivity may be caused by the heat, so it may be time to evaluate your SPF use and coverage!
Increased exposure to UV rays during the summer months can make your skin more sensitive, especially if you use products that already cause photosensitivity.
Always apply a mineral-based SPF. If you are constantly exposed to direct sunlight, make sure to also wear a hat.
Feel like your moisturizer is too heavy for this heat? Consider swapping it out with a lightweight moisturizer such as Skin NV Sheer or Alastin Ultra-Light.
Don't forget the Vitamin C!
The antioxidants found in vitamin C act as a second line of defense for your sunscreen and provide a gorgeous summer glow! For this reason, we highly recommend incorporating both vitamin C products and treatments this time of year. Our favorite products include Gloss C&E Ferulic and Skinbetter Alto Advanced Defense & Repair.
As for treatments, we recommend these minimal downtime options…
Skin NV – South Tampa's Top Med Spa
Keep your skin safe and protected this summer with products and treatments from Skin NV, South Tampa's premier med spa. To learn more about our products and services or to schedule a FREE consultation, please call (813) 839-4141.