Learn More about our Brazilian Butt Lifts in Tampa at Skin NV.
What is Sculptra BBL?
Sculptra was initially intended to correct volume loss in facial areas, but over the years it's shown how powerful it is in collagen production. At Skin NV we use Sculptra to fill in dimples, hollowness, and creases to create a fuller, more shapely butt with injections also, Sculptra can add more volume in all the right places! This is what we like to call our "Sculptra BBL", the nonsurgical Brazilian Butt Lift.
Having a minimally invasive alternative to other more intense, surgical options this is a great choice for someone who doesn't want a long recovery time! From your face to your chest to your bottom, we can treat almost any area using this collagen stimulant.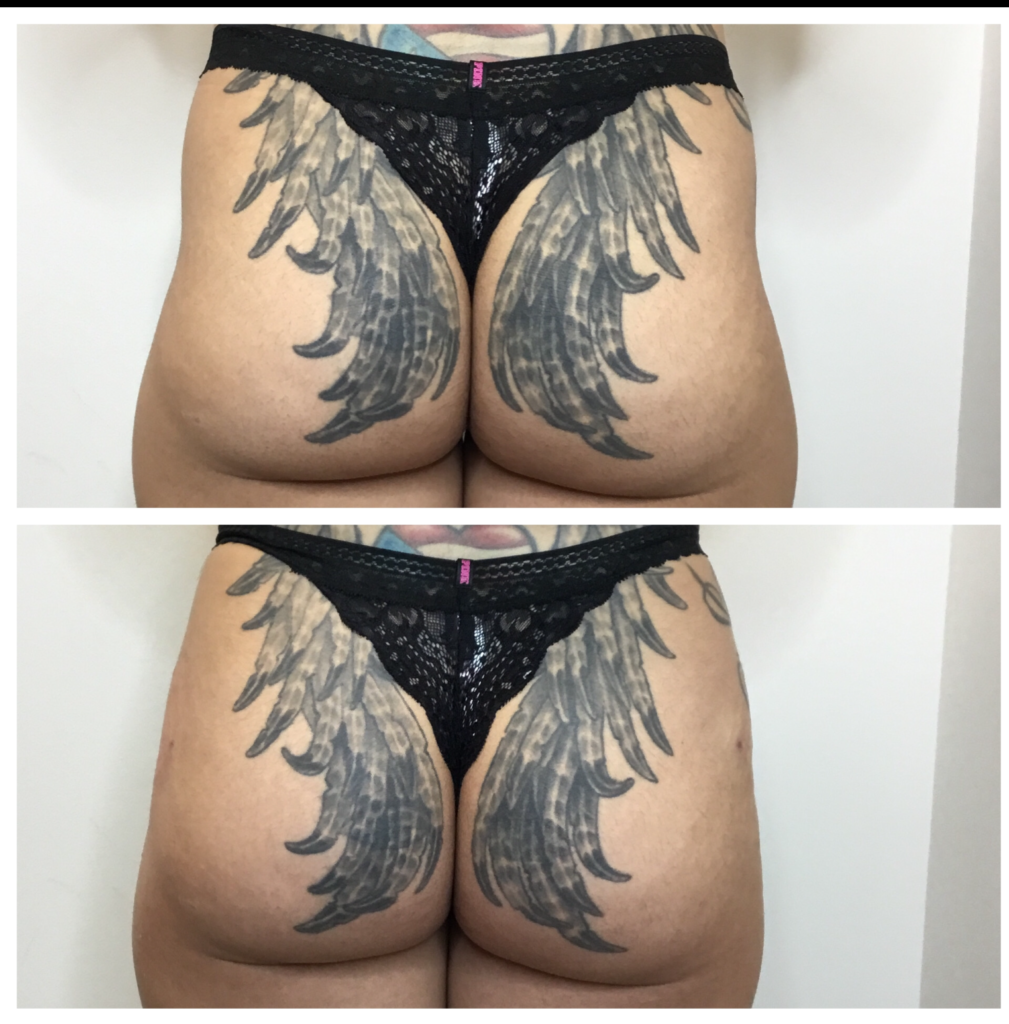 How does a Sculptra BBL work?
Sculptra works by stimulating your own body to produce collagen in response to Poly L Lactic Acid, it's the main component. After your treatment, over the next few weeks, collagen will gradually build up from the injections and the appearance of your results improve. The true results will become more apparent over the following months, and only get better!
It is important to understand that Sculptra is a collagen stimulator, not a dermal filler. This means that the Sculptra itself is not providing the filling. Sculptra causes a reaction in the skin which forms new collagen. Sculptra itself is absorbed by the surrounding tissue and is gone about 1-2 years after your treatment, but the new collagen which is left behind can last many more years!
When will I see Results?
Optimal results will usually occur 2-3 months after the Sculptra treatment and commonly last somewhere between 2 to 3 years. Sculptra can be injected over a period of time to produce the desired result, and you can also re-inject Sculptra to prolong the effects of your treatment!
Schedule your free Tampa Brazilian Butt Lift consultation today at Skin NV!