It's not about looking as good as you did at age 25 – It's about looking good now!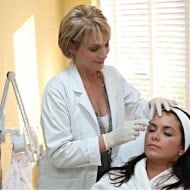 You invest in the things that are important to you – your home, your car and your children. Isn't it time you invest in yourself?
The experts at Skin NV South Tampa know that first impressions are supremely important, whether it's a meeting with clients, your everyday appearance at work, or that all-important first date.
The assurance of good looks, the sparkle of a youthful appearance and the confidence you feel when you know you're looking your best can make you a success story.
Healthy Skin Is Your Best Accessory.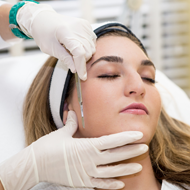 Presenting yourself well shouldn't be a cold, clinical decision. We've taken the science of beauty, removed the detached scientific approach and made it personal.
Skin NV Tampa is a team of highly trained, nationally renowned medical professionals with a rich, artistic background.
What does that mean to you? It means that our recommendations for you are based on your individual symmetry, esthetics, textures and color tones so you face the world rejuvenated and confident.
Turn Back Time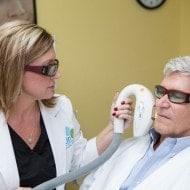 "With my 20th high school reunion coming up, I looked in the mirror and panicked when I saw wrinkles, lines and sun damage."
Reunions, weddings and special events can be stressful if your skin has suffered the effects of aging, sun damage, acne scarring or Rosacea. Skin NV in South Tampa, Florida can create a tailored plan that turns back the clock, gives you back some of those years and makes you love your mirror again.
South Tampa Convenience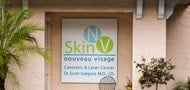 Only minutes from downtown Tampa, Skin NV offers the relaxed atmosphere of a day spa with the kind of cutting edge advanced procedures and experienced, trusted staff that make us truly world class.