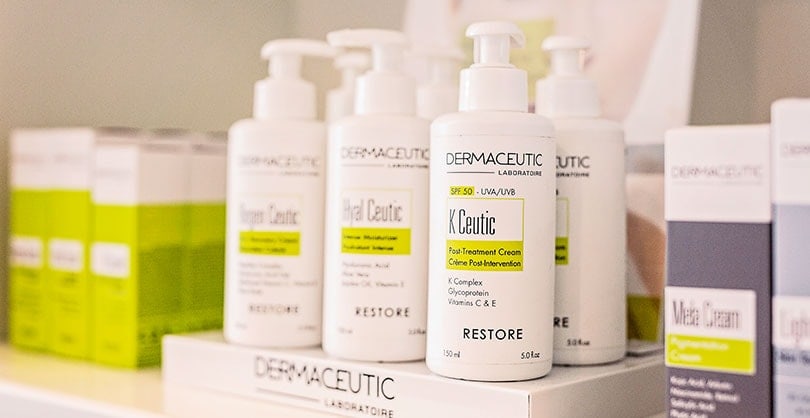 Effective skin care products for everyday home use
Our medical-grade product lines are required by law to prove their effectiveness with clinical studies. Products sold outside a doctor's office can make any claim they think might entice you to buy the product. Skin NV can help you make your skin care routine simple and less expensive, so that the next time you go to the mall you can buy lipstick, not "skin care".

Alastin
ALASTIN Skincare has developed two product lines, Procedure Enhancement Systems which support rejuvenating procedures, and Restore and Renew daily skin care products. We carry Regenerating Skin Nectar, Restorative Complex, Eye Treatment, Ultra Nourishing Moisturizer.

Clear Choice Sport Shield SPF 45
Powerful combination sunblock and light moisturizer formulated with replenishing vitamins and antioxidants and the refreshing scent of cucumber. Micronized Zinc. Powder Shield SPF 30 Transparent, silky, oil-free powder will protect the skin from sun exposure and dehydration. Zinc Oxide and Titanium Dioxide.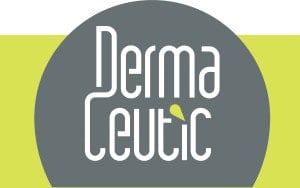 Dermaceutic
Dermaceutic™ uses the most effective peeling agents to create a wide range of peelings to address all skin's needs. By using Dermaceutic peels, consumers will be able to reduce the appearance of fine lines & wrinkles, smooth skin, add natural radiance, refresh skin, and reduce the appearance of pigmented spots & melasma.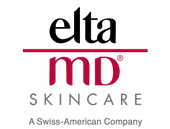 Elta MD
EltaMD sunscreens help prevent sunburn and decrease the risk of skin cancer and early skin aging caused by the sun, when used with other sun protection measures. EltaMD sunscreens are formulated with transparent zinc oxide and are noncomedogenic, sensitivity-free, fragrance-free and paraben-free. All EltaMD sunscreens are recommended by The Skin Cancer Foundation as effective broad-spectrum sunscreens.

Factor Five
Silicon Valley biotech in a bottle. FACTORFIVE promotes cell renewal, boosts the production of collagen and elastin, restores aging cells, and, ultimately, provides you with more youthful looking skin.

Glytone
Glytone started with 2 pharmacists making topical dermatological skincare products in collaboration with a Dermatologist. The brand was built upon the innovation of Free Glycolic Acid and its benefits to the skin. We carry the KP kit and Ultra Heel and Elbow Cream.

Jeunesse Global
Jeunesse Global Within 2 minutes, Instantly Ageless reduces the appearance of under-eye bags, fine lines, wrinkles and pores, and lasts 6 to 9 hours. This specifically designed micro cream targets areas that have lost elasticity — revealing visibly toned, lifted skin.

Latisse
LATISSE® is an FDA-approved treatment to grow eyelashes for people with inadequate or not enough lashes.

Lavish Lashes
Professional eyelash extensions that look, feel, and wear like your own beautiful lashes. Lavish Lashes is an exciting new service for thicker, longer, and naturally abundant eyelashes.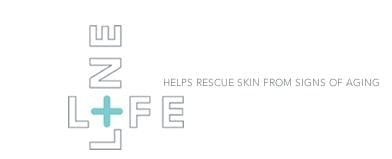 Lifeline® Skin Care
Lifeline® Skin Care is stem cell skin care — the only skin care products in the world based on non-embryonic Human Stem Cell Extracts. These highly-potent stem cells — the same stem cells active early in life — will stimulate your skin's own abilities to repair itself — and create smooth, beautiful skin.

MD Solar Sciences
MD Solar Science Sunscreens are physical block, broad spectrum sunscreens containing a high percentage of Zinc Oxide and Titanium Dioxide. The sunscreens are fragrance free, great for sensitive, acne prone and Rosacea prone skin, paba free, paraben free and quick drying. The sunscreens have a light silky feel you'll love and won't clog your pores.

Obagi
Nationally known for its effectiveness, these prescription grade products accelerate cellular turnover for aging, sun damage, rosacea, and acneic skin types returning your skin to a youthful glow.

Oxygenetix
Oxygenetix Breathable Foundation is a breakthrough foundation to cover, help heal and minimize – even eliminate – procedural scars. Designed for doctors, Breathable Foundation covers and treats a wide variety of skin problems: skin injuries, wounds, rashes, cracked, dry skin, acne scars, rosacea and other skin conditions.

Photozyme
Photozyme — Avoid the consequences of UV exposure. Photozyme products utilize a targeted delivery of natural repair enzymes called DNA Enzyme Technology to help prevent the signs of skin aging from surfacing.

Priyana MD
Priyana MD — Priyana MD™ is a scientifically formulated and physician dispensed skincare company providing versatile skin solutions for all skin types using only the purest ingredients with a leading product portfolio in the anti-aging and aesthetic market. Contact us today to inquire about our full product line.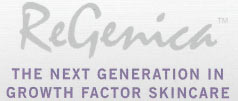 ReGenica
ReGenica contains naturally occurring human proteins and growth factors which help soothe, rejuvenate and revitalize skin.This advanced skin rejuvenation system consists of three individual products designed to work together to help restore your skin to a healthier, more youthful appearance.

Revision Skincare
For over 22 years, Revision Skincare has been providing physicians with the most advanced skincare resources available. Their corporate headquarters located in Dallas, Texas integrates research and development with state-of-the-art manufacturing enabling Revision to offer matchless innovation and product advancement.

Skinade
Skinade — Skinade is a multi-award winning, natural peach and mangosteen flavored collagen drink which contains a patent pending formulation of active ingredients that boosts your body's natural production of collagen and hyaluronic acid. Skinade collagen drinks improve the way your skin looks and feels in as little as 30 days.

Young
Young Pharmaceuticals, Inc. was founded in 1977 as a developer of products for dispensing dermatologists. Our initial line included topicals for a variety of general dermatologic conditions. As ingredients became available for such indications as photoaging and hyperpigmentation our scientists applied their pharmaceutical chemistry experience to formulating a new generation of aesthetic treatments. Today, Young remains committed to providing high-quality medical skin care products to dispensing physicians worldwide.