Effective skin care products for everyday home use
Our medical-grade product lines are required by law to prove their effectiveness with clinical studies. Products sold outside a doctor's office can make any claim they think might entice you to buy the product. Skin NV can help you make your skin care routine simple and less expensive, so that the next time you go to the mall you can buy lipstick, not "skin care".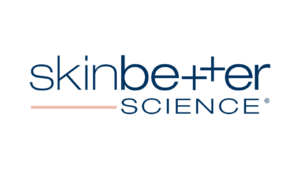 Order SkinBetter Skin straight from the comfort from your home!
Alastin
ALASTIN Skincare has developed two product lines, Procedure Enhancement Systems which support rejuvenating procedures, and Restore and Renew daily skin care products. We carry Regenerating Skin Nectar, Restorative Complex, Eye Treatment, Ultra Nourishing Moisturizer.
Order Alastin straight from the comfort from your home!

Clear Choice Sport Shield SPF 45
Powerful combination sunblock and light moisturizer formulated with replenishing vitamins and antioxidants and the refreshing scent of cucumber. Micronized Zinc. Powder Shield SPF 30 Transparent, silky, oil-free powder will protect the skin from sun exposure and dehydration. Zinc Oxide and Titanium Dioxide.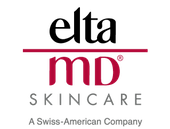 Elta MD
EltaMD sunscreens help prevent sunburn and decrease the risk of skin cancer and early skin aging caused by the sun, when used with other sun protection measures. EltaMD sunscreens are formulated with transparent zinc oxide and are noncomedogenic, sensitivity-free, fragrance-free and paraben-free. All EltaMD sunscreens are recommended by The Skin Cancer Foundation as effective broad-spectrum sunscreens.

Latisse
LATISSE® is an FDA-approved treatment to grow top-bottom-pd-1 eyelashes for people with inadequate or not enough lashes.

Oxygenetix
Oxygenetix Breathable Foundation is a breakthrough foundation to cover, help heal and minimize – even eliminate – procedural scars. Designed for doctors, Breathable Foundation covers and treats a wide variety of skin problems: skin injuries, wounds, rashes, cracked, dry skin, acne scars, rosacea and other skin conditions.

Revision Skincare
For over 22 years, Revision Skincare has been providing physicians with the most advanced skincare resources available. Their corporate headquarters located in Dallas, Texas integrates research and development with state-of-the-art manufacturing enabling Revision to offer matchless innovation and product advancement.

Gloss MD
Gloss is a line curated for Skin NV by scientists who apply their pharmaceutical chemistry experience to formulating a new generation of aesthetic products. The line covers a range of skin concerns including hyperpigmentation, acne, rosacea and fine lines. Gloss can only be found exclusively at Skin NV.