Call or contact us today to make your Tampa laser hair removal appointment at our comfortable and conveniently located South Tampa  office for your free consultation with our professional and certified laser specialists.
Tampa Laser Hair Removal
---
Unwanted body hair can be a real turn off. Whether you're spending the better portion of your morning tweezing your chin, shaving your legs, shaping your eyebrows or using unpleasant smelling chemicals to get rid of arm hair, the time and effort you spend could be better used. Shaving and waxing are pretty good temporary solutions, but let's face it, if you could hit the snooze button and sleep another half hour instead of shaving your armpits and legs, wouldn't life be just a little easier?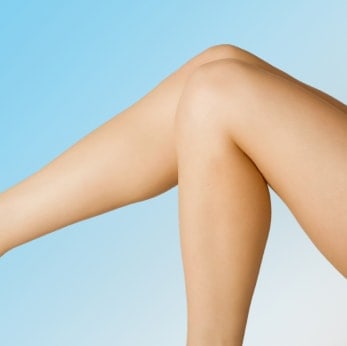 ---
How Laser Hair Removal Works
---
First, a numbing cream is applied to the skin in order to make the procedure more comfortable. We target the follicle of hair you want to get rid of and direct a short beam of laser at the root.
The laser is pulsed for a millisecond emitting a beam of light on to the skin. The light energy passes harmlessly through the skin, but is absorbed by the pigment in the hair follicle and hair shaft. The laser works by disabling hair in the active growth stage at the time of treatment.
Because not all hairs are in this stage during treatment, additional treatments will be necessary to disable all the hair follicles in the treated area. Treatments are usually given at intervals of 4-6 weeks.
Your Tampa laser hair removal specialist at Skin NV can discuss your goals to develop a program based on your specific circumstance. Treatment time can vary based on the area. Your results are based on your skin tone, hair follicles, and growth stage. Multiple treatments may be necessary to achieve desired results.
The number of treatments you might need for optimal long-term benefits depends on:
the area you wish to have treated
hair thickness
your hair's growth cycle
The Results of Laser Hair Removal
---
Around 3-10 days after treatment, hairs will begin to surface. Most of these hairs were treated and are "falling out." It is not re-growth. The hair follicles need to purge the hairs that remained under the skin. Please refrain from waxing, plucking, or bleaching between treatments (shaving is okay). You may want to use a light exfoliation (washcloth, loofah) method to help remove the hair as it falls out.