Kybella: Eliminate Your Double Chin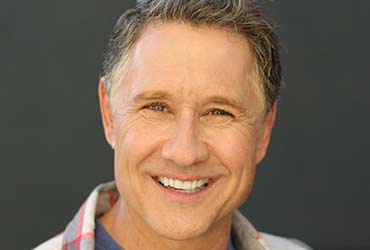 There are a multitude of treatments for wrinkles, fine lines, and dull skin, but the double chin that often appears as we age has only been successfully treated with surgery… until now. Kybella is an injectable that was recently approved by the FDA to reduce the appearance of moderate to severe fat below the skin on the chin and neck, called submental fat, while also contouring the area for a smoother, younger appearance. Kybella treatments can have a significant impact on your appearance, restoring your chin and neck with no downtime and no surgery.
What Causes Your Double Chin? 
The chin area contains a subcutaneous sheet of fat that normally just pads the area and keeps your chin protected. However, this fat can sag and wrinkle with age. For some people, this is a simple hereditary predisposition triggered by too much water retention or excess fat storage in the chin area. For others, the double chin is caused by weakened chin muscles, leading to looser skin. Until now, surgery was the only option for eliminating a double chin, but the introduction of Kybella provides anybody easy access to a simple solution for eliminating submental fat!
How Kybella Works
Though submental fullness is a common problem among adults, it's remarkably undertreated. Many men and women assume they just need to accept their double chins as an effect of aging, poor genetics, or weight gain. Even efforts to diet and exercise are often not enough to change the appearance of a double chin. Kybella's proven technology targets the fat in the double chin to dissolve the fat while tightening and smoothing the skin. The transforming ingredient in Kybella is deoxycholic acid which is responsible for breaking down the unwanted fat tissue.
Deoxycholic acid exists naturally in the body and works to break down and absorb fat. Kybella is created using deoxycholic acid identical to the kind produced by the body, so when it is injected into submental fat, it kills the fat cells permanently. After a Kybella injection, the cells cannot store or accumulate fat, so your double chin will begin to recede and the fat will not return in the area or other areas as can happen with traditional liposuction.
Results
This non-surgical treatment is quick, easy, and painless! Kybella consists of between 2 to 6 treatments within 6 months, depending on the severity of the double chin and your desired results upon completion of the treatment. Most patients notice significant improvement in the appearance of the face and chin after the second or third procedure. These results last forever, since the fat cells are permanently eliminated! Kybella will transform your double chin to eliminate the extra fat and help you feel confident with your lifted chin area.