At Skin NV, our knowledgeable team of professionals provides the utmost service to each and every customer. We value you and your skin care needs, and we're here to assist you in achieving your skin care goals, while providing you with white glove treatment each step of the way. Learn more about our team of experts.
Let our professional and friendly staff help you look your best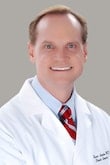 Dr. Bruce Landon
Medical Director
Dr. Landon has practiced Plastic and Reconstructive Surgery in the Tampa area for 18 years. He completed his medical education with an M.D. degree at UCLA, the University of California, Los Angeles and went on to complete 6 years of general surgery training and 2 years of specialty training in Plastic and Reconstructive Surgery at the University of California San Diego. Dr. Landon is Board Certified in Plastic and Reconstructive Surgery, and his practice is limited to plastic surgery in Tampa. Dr. Landon is extensively trained in all aspects of Reconstructive and Cosmetic Surgery. He is a member in good standing of the Florida Medical Association, a Fellow of the American College of Surgeons and the American Society of Plastic Surgery.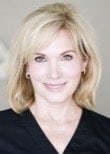 Kaisa Marshall
Medical Aesthetician
Kaisa is a licensed Aesthetician with advanced training in medical grade peels, dermaplaning and microneedling. She is certified with many peel lines including Vi, Perfect and Skin Medica. Kaisa is also certified with top skincare lines such as Obagi, PCA and Skinceuticals. Her specialty lies in designing an individualized program for each client that brings out the best in their appearance as well as their overall skin health.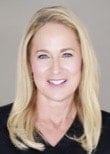 Denise Merdich, MSN, ARNP
National Injectable Trainer/Master Injector
Denise is a National Injectable Trainer to physicians in advanced techniques for neurotoxins (Botox and Xeomin) and all dermal fillers. Denise also acts as a national injectable trainer and has a previous history of teaching for Allergan (Botox) for seven years. Her primary goal is to help others to achieve a "radiant more dynamic and fresher look for their age." Her passion for beauty and facial rejuvenation in an attempt to a "youthful appearance" lead her career focus in non-surgical medical aesthetics for past 15 years. Denise pursued her undergraduate studies in Nursing at Walsh University in Canton, OH. Most of her 20 years in Nursing has been as an Operating Room Nurse in various specialties with a primary in focus in Plastic and Cardiothoracic Surgery. She furthered her Nursing degree and completed her Master's in Nursing at the University of Florida and University of South Florida.
Cheri Morales, MSN, ARNP-C
National Injectable Trainer/Master Injector
Cheri, a native of Tampa, earned her Master's and undergraduate degrees from the University of Tampa. She is board certified by the American Nurses Credentialing Center and has many years experience in Cardiovascular Disease and medical research. Cheri has been working in the Dermatology field since the 1980s.Cheri's interests include both medical skin diseases and aesthetic medicine. She has been certified and extensively trained in Botox and dermal fillers, as well as laser resurfacing, IPL, fractional laser, laser hair removal, and sclerotherapy. Her goal is to educate the patient on prevention, skin care, and the effects of aging. Cheri works with patients to develop a customized plan to maintain their youthful look and keep a natural appearance.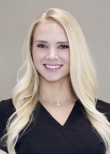 Jessica Myslikowski, MS, PA-C
Master Injector
Jessica has earned her Bachelor of Science in Biology at the University of Florida and her Masters of Science in Physician Assistant studies from Keiser University in Fort Lauderdale. Since graduation, Jessica has been working as a Dermatology Physician Assistant with a focus on cosmetics. Jessica has advanced training and specializes in Botox and dermal fillers to create a restored natural appearance. She also provides the latest laser treatments to reduce the appearance of fine lines and wrinkles, facial spider veins, sun spots, skin resurfacing and tightening, hair removal, rosacea, and acne scar laser treatments. Jessica takes the time to evaluate each patient; studying their facial contours, highlights and shadows, as well as their unique muscle contractions. Using these methods, while educating the patient, she achieves the most natural look possible.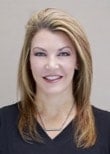 Corinn Singletary, PA-C
National Injectable Trainer/Master Injector
Originally from Virginia, Corinn earned her undergraduate degree from the University of North Carolina and her Master's degree from Barry University in North Miami. When she first began her aesthetic career, her initial focus was on lasers, but she quickly transitioned into the injectables realm, where she discovered her true passion. She has been a full-time injector for the last five years, is a national trainer in basic and advanced techniques of neuromodulators and dermal fillers, and has even lectured internationally. She specializes in liquid facelifts and facial contouring, and enjoys devising a treatment plan with her patients to help them achieve their ideal look. A self-proclaimed perfectionist, she is an expert injector and is known for her attention to detail and meticulous nature. Her aesthetics artistry comes from both experience and an innate sense of observation and symmetry. She is praised for her gentle touch, which is an extension of her empathy and compassion. She takes her time during treatment to ensure both she and the patient are satisfied with her work.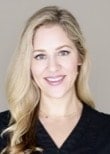 Jessica Bull
Medical Aesthetician / Medical Assistant
Jessica is a graduate of the University of Wisconsin-Stout with a B.S. in Retail Merchandising and Management. Jessica has spent the last 13 years in the beauty industry. She has worked for Laura Mercier Cosmetics, Yves St Laurent Beaute and Shu Emura as a makeup artist for numerous specialty retailers. In 2010, Jessica completed a Paramedical Aesthetics program and Medical Assisting program at Keiser Career College in St Petersburg, FL. Her focused training has included medical grade chemical peels, microdermabrasion, dermaplaning and Thermage. Jessica is certified with numerous skincare lines including PCA, Image, SkinMedica and Alexandria Sugaring.  Jessica's goal is to educate and exemplify overall skin health while creating a lasting relationships with her clients.
Alicia Testaverde
Medical Aesthetician / Medical Assistant
Alicia is a Certified Medical Assistant and Licensed Medical Aesthetician. She pursued her education in 2010 at Keiser Career College in St. Petersburg, FL. Her training includes medical grade chemical peels, dermaplaning, and numerous skin care lines including Image, PCA, SkinCeuticals, Alexandria Body Sugaring and lash extensions. Alicia works closely as a Medical Assistant with our Nurse Practitioners making the patient experience as comfortable as possible.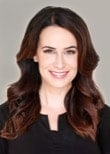 Marie Gagnon
Medical Aesthetician
Marie, a licensed Medical Aesthetician, completed her Paramedical Aesthetics training at Southeastern College in St. Petersburg, Florida. Originally from Quebec City, Canada, where she earned a Bachelor of Arts degree in Social Work, Marie is finally pursuing her life-long passion. Utilizing her sincere and compassionate interpersonal skills, Marie is helping others achieve beautiful skin and a positive self-image with her extensive training in many facets of skin care. Her advanced training in medical skin care, chemical exfoliation, and dermaplaning combined with an extensive knowledge of skin care product lines, enables Marie to develop comprehensive therapeutic treatment plans for her clients. Marie looks forward to working with you to design a skin care regimen suited to your unique needs.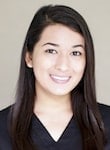 Maria Juarez
Medical Assistant
Maria is a Certified Medical Assistant and 2016 Graduate of Everest University in Tampa FL. She specializes in phlebotomy, performing Mic shots, and having utensils ready for procedures performed by the Nurse Practitioner. Maria's main goal is patient satisfaction and she makes sure every patients visit is a unique and positive experience.
Tammy Bratcher
Permanent Make-Up Artist
Tammy Bratcher originally began as a Cosmetologist, specializing in Color, Hair Extensions and Professional Makeup application for Weddings, pageants, print work and commercials. After noticing a great need for feature replacement, she sought after training in Texas and California. She began offering permanent makeup services in 1995. Tammy has always been an artist, and the art of Permanent makeup was a natural progression to merge her two worlds of Beauty and Art.Tammy has worked in numerous medical, dental, and plastic surgeons offices, as well as spas and Med-Spas across Florida. Tammy became a registered instructor of her craft in 2003 and went on to train many accomplished permanent makeup artists in the field today. Recognized as "Woman of the Year" with the National Association of Professional Women in 2011 / 2012, Tammy continuously strives to be the very best at her art and thoroughly enjoys helping women look and feel their very best.
Summer Judd
Permanent Make-Up Artist
Summer has been working in the cosmetology field since 2002. Picking up tips and tricks along the way, Summer has worked with Tammy for five years, teaching classes and working with clients before deciding to attend outside classes to expand her talents further.Summer is a licensed Permanent Makeup Artist and has been practicing feature replacement full time since 2009. Her services range from natural to dramatic styles naturally enhancing aging skin, replacing missing or drooping features.All procedures are discussed and drawn on with conventional makeup in a complimentary consultation and customized to the individual's needs and desires. Summer will work with you to make sure you are thoroughly satisfied with your new custom look.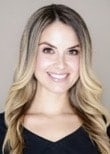 Carly McClure
Lash Extension Specialist/Make-Up Artist
Carly brings her artistic talent to Skin NV by enhancing the beautiful skin her team provides for clients. Carly has always had an eye for the beauty in others. She has been in the beauty industry for almost 10 years and has extensive experience with well-renowned companies such as Bobbi Brown, Giorgio Armani, Kevyn Aucoin, and many others. Her background includes professional training at Joe Blasco make- up school in Orlando, FL.Carly's true passion in make-up is making Brides feel amazing on their special day! Her focus has always been to help women not only feel beautiful while sitting in her chair, but teaching them step by step how to achieve the same look at home!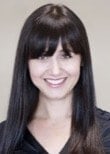 Monica Fortini
Operations Manager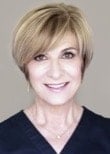 Lyn Martin
Product Specialist
Amanda Kenney
Client Services Specialist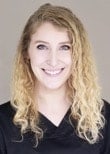 Haylee Weber
Client Services Specialist
Cristina Monte
Client Services Specialist