Presenting The Best You.
---
When you go out, whether it's to a formal event, job interview or just to meet that certain someone, you choose your clothes carefully. First impressions are vitally important; you wouldn't go to a wedding or blind date in wrinkled, sun-faded clothes. Shouldn't the appearance of your face be just as important as your clothes? Our Tampa Botox effectively levels out:
frown lines in the forehead area
crow's feet
neck wrinkling
glabellar lines (lines between the eyebrows).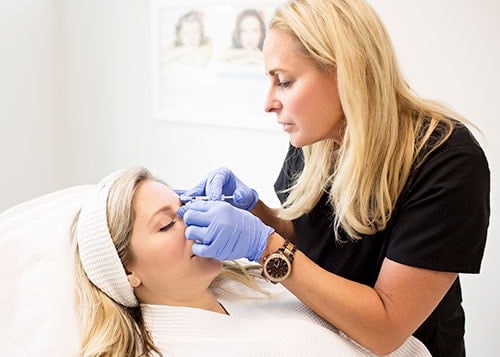 In minutes, you can enjoy a more youthful, fresh appearance with the confidence that comes from knowing you look great! Book your Tampa botox appointment in our South Tampa office today!
What is Botox?
---
BOTOX® Cosmetic (or Botulinum Toxin Type A) is one of the most popular and widely used anti-aging procedures in use today. It is approved and used in 85 countries for a variety of medical indications, including overactive bladder, muscle stiffness in elbow and wrist, migraines and certain types of eye muscle problems, but is best known in the US for its ability to smooth out, firm up and restore the youthful tone of skin.
How Botox Works.
---
Botox treatment takes only a few minutes and does not require anesthesia. Small Botox treatment injections are placed into the area that you and your Skin NV specialist identify most need improvement. It goes to work immediately on the muscles that are causing wrinkles. You will likely notice visible improvements immediately as well as over the next month.
The Results of Botox.
---
While some improvement will be immediately noticeable, Botox generally require 3-7 days to reach full effect. You can expect the results to last for a period of about three to four months. We welcome your business and questions regarding Tampa Botox at Skin NV. We are located minutes from Downtown Tampa, in South Tampa. Give us a call today and let the Tampa Botox experts help you!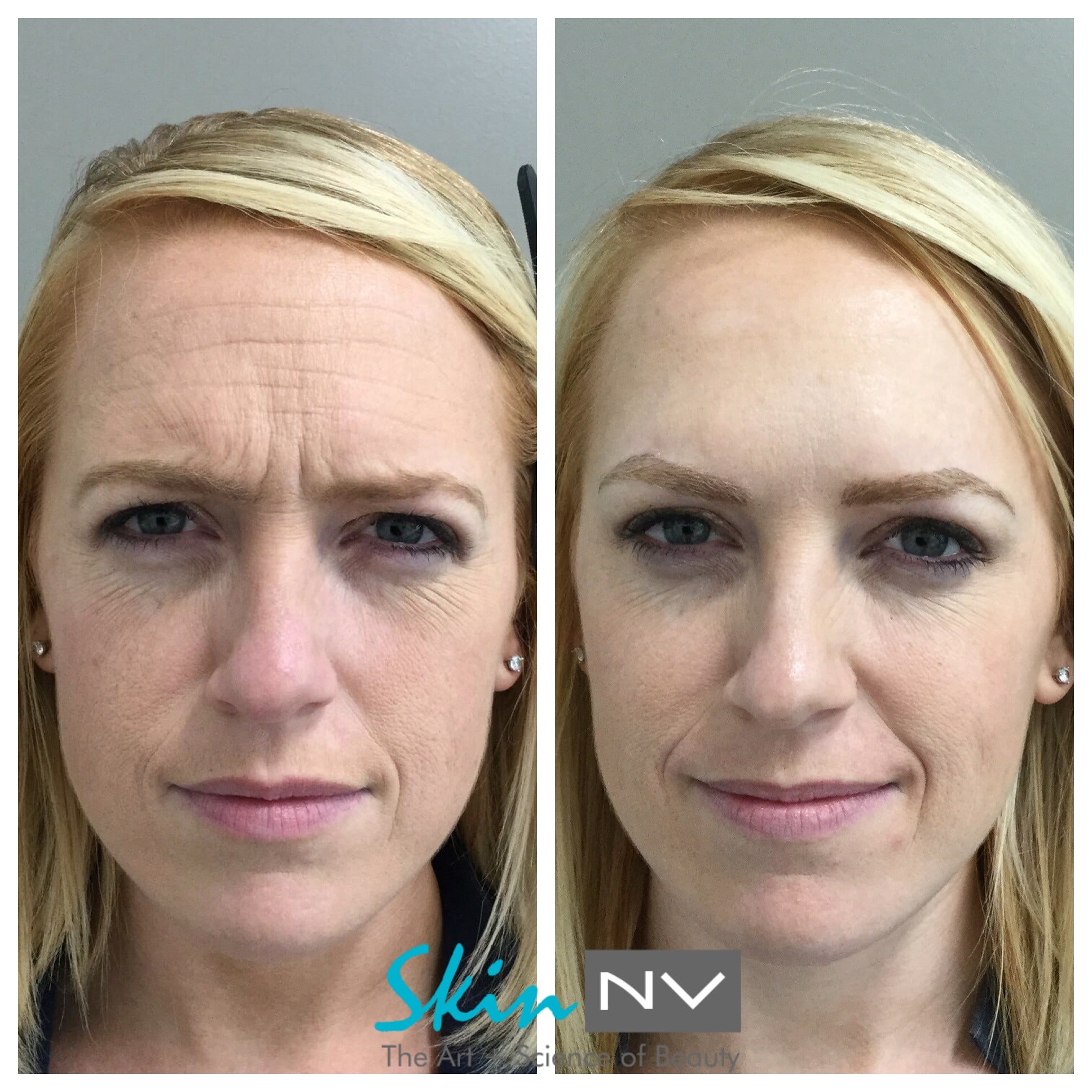 Before & After Gallery
---