What are Dermal Fillers?
---
Dermal fillers and volume-building injections, often known by their commercial names such as Juvederm®, Radiesse®, Restylane® and others like Scupltra, are widely used in aesthetic medicine to fill static wrinkles and to compensate for the loss of volume over time.
Dermal fillers have a wide range of applications, including enhancing the appearance of lips. Lip fillers, a type of dermal filler, are used to add volume, shape, and structure to the lips. This can help to create a fuller, more youthful appearance. Lip fillers can also be used to balance asymmetrical lips or enhance the lip line's definition. The immediate results can last for several months, making lip fillers a popular choice for those seeking a non-surgical solution for lip enhancement.  Want a free consult for Tampa lip fillers – book today!
Radiesse®
Aesthetic dermal filler incorporates a patented formulation of CaHA microspheres suspended in a gel carrier and is designed to provide satisfying, long-lasting, cost-effective and safe aesthetic benefits for patients. The product helps to restore volume and promotes the growth of the body's own collagen, providing lasting, but not permanent, augmentation. Radiesse® dermal filler is the only dermal filler in the United States with two FDA-approved facial indications. Read more about Radiesse.
Juvéderm Ultra Plus
Juvéderm® is a smooth consistency gel made of hyaluronic acid—a naturally occurring substance in your skin that helps to add volume and hydration. The doctor or practitioner eases Juvéderm® injectable gel under the skin to instantly restore your skin's volume and smooth away facial wrinkles and folds, including "smile lines" or "parentheses".
Juvéderm Voluma
Voluma is a hyaluronic acid filler great for correcting volume loss and lifting the cheeks. Voluma is also great for use in the chin to help add projection and balance your profile.
Read more about our Juvéderm Voluma™ XC services.
Restylane
Restylane® is a compound that occurs naturally within the body. Restylane® not only fills facial lines and wrinkles but also adds moisture and lubrication. Once injected, the molecules in Restylane® naturally draw in water and cause the tissue beneath facial lines and wrinkles to swell. This immediately fills out wrinkles and gives the skin a smoother surface. You get a younger looking face in minutes. Restylane® treatments can take anywhere from a few minutes to a half hour. Patients are able to return to their normal activities immediately after treatment. The results of Restylane® treatments generally last up to six months, at which point the treatment can be repeated.
Read more about Restylane in Tampa
Restylane Silk
Restylane® Silk offers the perfect solution for those who are concerned about age lines, creases and puckers around their lips. Its unique formula is created to address even the finest of wrinkles surrounding the mouth, and to bring natural fullness back to the lips. It's a quick, painless treatment, and doesn't involve any recovery time.
Read more about Restylane Silk here
Restylane Lyft
Restylane® Lyft is a simple procedure and provides instantaneous results. It's also long-lasting, and you can expect to enjoy smoother, more beautiful skin for up to 8 months after treatment.
Read more about Restylane Lyft here
Restylane Refyne and Defyne
Restylane Refyne and Defyne were recently approved by the FDA as the newest flexible hyaluronic acid dermal fillers available to specifically target nasolabial folds, also known as laugh or smile lines. By utilizing next-generation XpresHAn Technology, these two Restylane products can efficiently treat moderate, severe, and deep facial wrinkles and folds for up to 12 months.
Read more about Restylane Refyne and Defyne 
Sculptra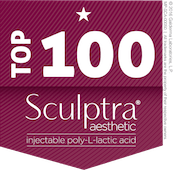 Sculptra Aesthetic is a NEW type of facial injectable made from poly-L-lactic acid, which helps to replace lost collagen. As you age, your body's collagen production decreases, and you may begin to see wrinkles. Sculptra helps correct shallow to deep facial wrinkles, and folds, that appear with aging by replacing lost collagen naturally over the course of a few months.
More about Tampa Sculptra injections
Belotero
This is a new dermal filler that is designed to treat the surface of the skin. It is ideal for treating fine lines and wrinkles, such as lip lines around the mouth and crow's feet around the eyes. The major benefits of using Belotero over traditional fillers are safety (as indicated by its FDA approval) and proven effectiveness.
Volbella
Age manifests itself in many different ways on the face, including in and around the lips. You may be noticing the formation of unwanted lip lines or a decrease in lip fullness, but now it's possible to erase those signs of age and rejuvenate your lips. On June 1, 2016, the FDA approved JUVÉDERM VOLBELLA®, the newest addition to Juvederm's diverse and trusted line of dermal fillers.
More about Tampa Volbella injections
Kysse
Restylane® Kysse™ is the first HA lip filler formulated with XpresHAn Technology™ for smooth, natural-looking results, approved by the U.S. Food and Drug Administration (FDA). The XpresHAn Technology™ manufacturing process allows for a gel that integrates into the skin for natural expression in motion.
Contour
Restylane Contour marks the first time proprietary XpresHAn technology has been approved for use in the cheeks in the U.S.
How Dermal Fillers Work.
---
Most fillers comprise hyaluronic acid, a carbohydrate (sugar derivative) occurring naturally throughout the human body. As we age and due to repeated exposure to environmental pollutants and the sun's UV rays, our skin cells lose their ability to produce hyaluronic acid. As a result, facial features become harsh and hollow. That's when volume-building injections of synthesized hyaluronic acid come in handy. Injected under the skin, hyaluronic acid binds to water, capable of holding more than a thousand times its weight, which makes it ideal for hydrating the skin and maintaining tissue volume. It is a safe, non-surgical treatment, often combined with Botox® Cosmetic injections, for the most natural rejuvenating effect.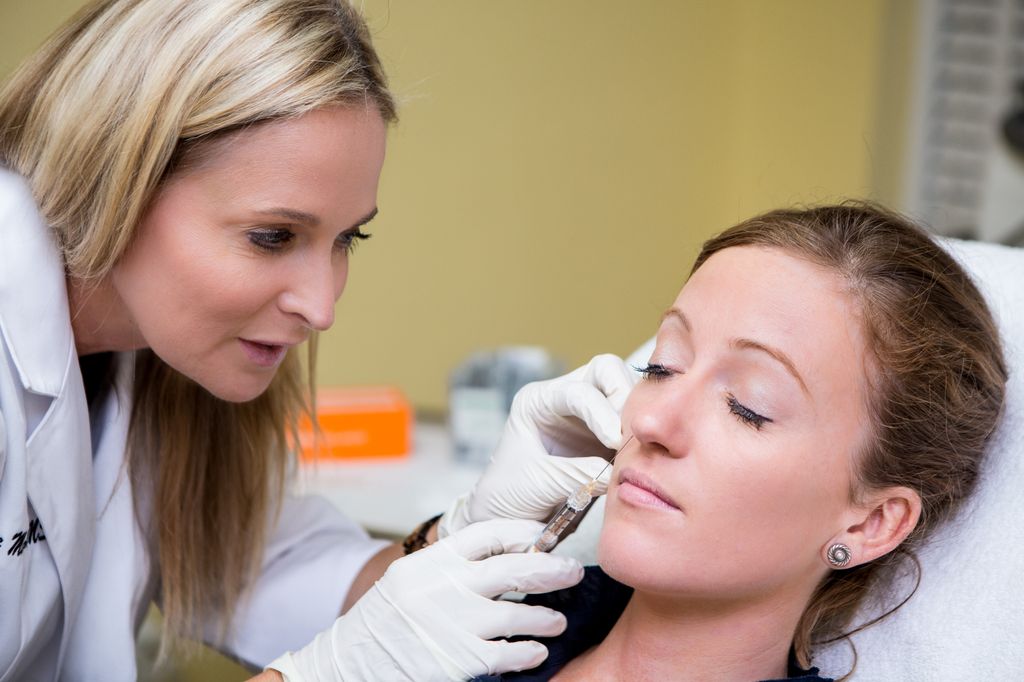 The Results of Dermal Fillers.
---
While the results you experience with dermal fillers is immediate, it's important to understand that dermal fillers are not permanent. The way your face continues to age and how your body absorbs fillers will determine the timing of repeat treatments. There is no downtime with dermal fillers. You can resume most activities right away.
Ready to try some dermal fillers? Contact us today for a free consultation!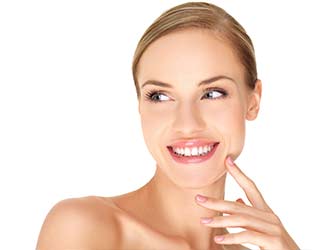 Before & After Gallery
---
| | |
| --- | --- |
| | |