Overview
---
Virtue RF Microneedling is a safe, fully customizable treatment that delivers the same radio frequency energy and results as the Morpheus 8 but without downtime or pain. The exclusive RF Sub-Pulse Technology allows VirtueRF to address a wide range of issues with extreme precision and without damaging the skin's surface. Common target areas include:
Fine lines and wrinkles
Skin laxity
Skin texture
Scarring
Eyebags
Enlarged pores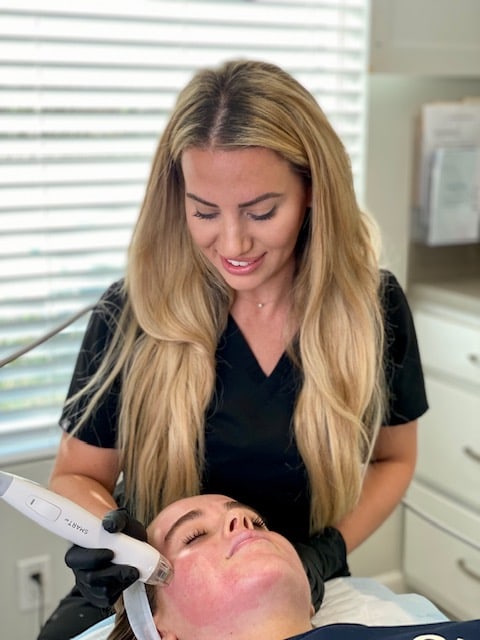 How it Works
---
Traditional microneedling involves applying sterile microneedles deep into the dermis of the skin that stimulates the production of collagen. VirtueRF Microneedling adds a radio frequency component to the microneedles that heat energy to promote the remodeling of collagen and elastin, thus tightening and lifting the skin.Virtue RF delivers radio-frequency energy as heat to the lower dermal layer of skin, via tiny gold needle.
Also can be combined with other treatments, such as Cool Peel Laser for enhanced results.
Benefits
---
Tightens skin
Minimizes pore size
Reduces appearance of fine lines and wrinkles
Improves skin tone and texture
Minimal downtime
The Results
---
Smoother, rejuvenated skin
3 treatments are recommended spaced 4-6 weeks apart
Full results are seen 4-6 weeks after your treatment
Before & After Gallery
---