How FRAXEL works.
---
Think of your skin as a digital photo that is delicately touched up one spot at a time. Fraxel (the name comes from the tiny, fractioned laser beams used) actually uses your body's own remarkable ability to restore itself. Small pulses of laser beams are used to create microscopic wounds just under the problem areas of skin. The wounds, called columns, stimulate your body's natural restorative defenses to create collagen. The process works from the inside out, replacing damaged tissue with younger, smoother, healthier skin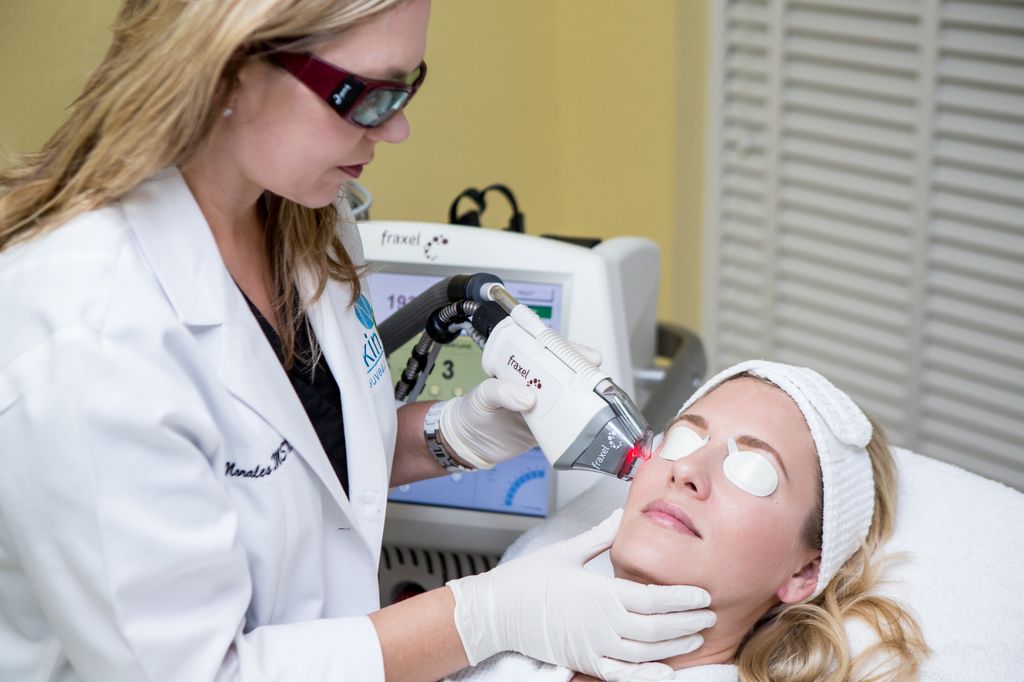 The Results of FRAXEL.
---
After Fraxel treatment, you will noticeably see smoother, fresher looking skin and improved:
Tone
Texture
Pore Size
Wrinkles and Lines
It is important to note that the range of Fraxel treatments vary in aggressiveness, downtime, and number of procedures needed. Fraxel treatment delivers remarkable results with fast recovery. So you can quickly return to work or other activities with renewed skin—and renewed confidence.