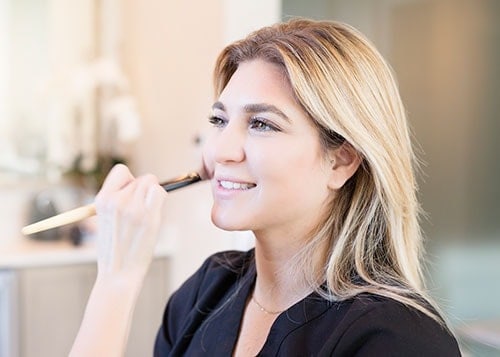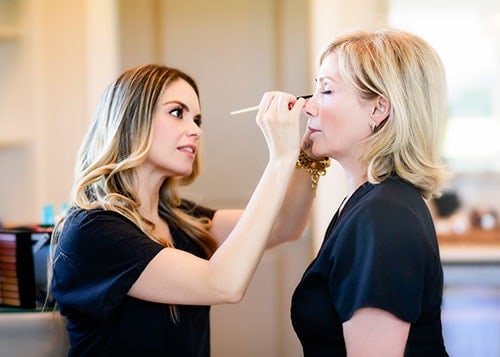 Tampa's Best Lash Extensions & Professional Makeup Artistry
Whether you are getting ready for a special event, or just want to treat yourself because it feels good, our lash and makeup specialists can help you look amazing. Carly and the rest of our team are experts at bringing out the beauty in every client. If you have not experienced what they can do, get ready to be impressed. Using today's best synthetic lashes and facial cosmetics, we can accentuate your features and have you looking flawless and feeling great. We even have mink lashes, available upon request.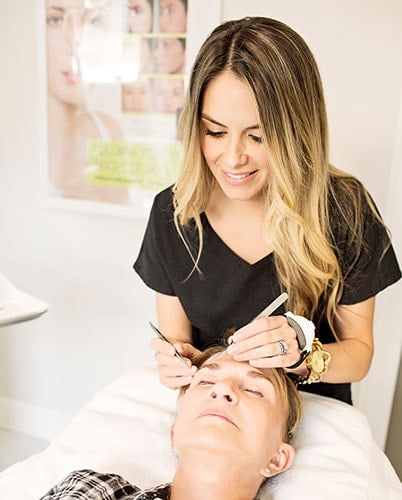 We offer Lavish Lashes® Professional Eyelash Extensions
Not all lash extensions are the same. We are proud to offer Lavish Lashes® and professional application by Carly McClure, our makeup and eyelash specialist. Lavish Lashes® are semi-permanent synthetic lashes made of a single polyester fiber thread. Each lash extension is bonded to an individual natural lash, one at a time, in a painless application procedure. The extensions are lightweight, waterproof, and feel completely natural. You can exercise, shower, sleep – no one will ever realize you have extensions. Your eyes will look luxurious and you can forget about mascara smudges and clumps. Give Lavish Lashes® a try, and find out why traditional false lashes are a thing of the past. The best Tampa lashes begin at Skin NV.
Enhance your Natural Lashes for an Alluring New Look
A stunning appearance begins with beautiful eyes. Long, full, perfectly curved lashes showcase the eyes and capture attention. Want lashes that make it nearly impossible for someone to look away from your gaze? Lash extensions are the answer. Unlike the eyelash curlers and mascara used by previous generations of women, exciting new techniques have been developed that offer a natural look and feel, while providing as much additional lash volume as you choose. From subtle to over-the-top, you can express the way you feel with lash extensions at Skin NV. Book your appointment for lash extensions in Tampa now!
Professional Makeup for the Results you Want
We believe makeup should always reflect your natural beauty, but it can do more than that. Want others to see the youthful radiance you feel inside? We are experts at achieving that "barely there" makeover that is simply irresistible. Feeling bold and glamorous? We can have you turning heads the moment you walk into a room. Even better, we can teach you step-by-step how to produce the same results at home. Carly provides instructional makeup sessions to individuals and groups, so you can learn how to choose and apply makeup like a professional.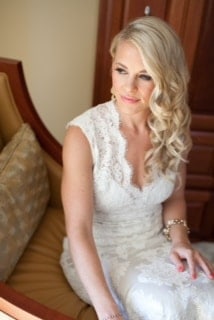 "My wedding was approaching and everything was ready…except my makeup! A friend recommended Carly, and I am so grateful. I've never felt so beautiful."
Bridal and Special Event Makeup
Do you have a special day coming up in your life? We can help you look fabulous for your wedding, reunion, prom, anniversary, girls' night out, or other special occasion. In the hands of a true artist, makeup can work wonders. Carly has nearly 10 years of professional makeup experience, and she has worked with some of the most respected makeup artists in the industry. You can rely on her to make sure you arrive at your event feeling gorgeous and confident. Carly is even trained in special makeup techniques, including airbrushing to cover blemishes, scars, and other imperfections.
When you simply must look your best, Carly and the rest of our team at Skin NV can make it happen. Contact us today to learn more about our lash extensions and professional makeup services.