Whether you are getting ready for a special event, or just want to treat yourself because it feels good, our lash and makeup specialists can help you look amazing. Carly and the rest of our team are experts at bringing out the beauty in every client. If you have not experienced what they can do, get ready to be impressed. Using today's best synthetic lashes and facial cosmetics, we can accentuate your features and have you looking flawless and feeling great. We even have mink lashes, available upon request.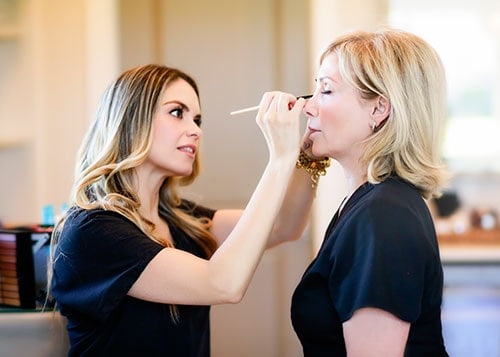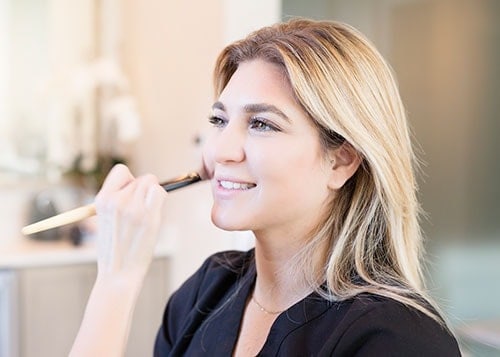 How it Works.
---
Not all lash extensions are the same. We are proud to offer Lavish Lashes® and professional application by Carly McClure, our makeup and eyelash specialist. Lavish Lashes® are semi-permanent synthetic lashes made of a single polyester fiber thread. Each lash extension is bonded to an individual natural lash, one at a time, in a painless application procedure. The extensions are lightweight, waterproof, and feel completely natural. You can exercise, shower, sleep – no one will ever realize you have extensions. Your eyes will look luxurious and you can forget about mascara smudges and clumps. Give Lavish Lashes® a try, and find out why traditional false lashes are a thing of the past. The best Tampa lashes begin at Skin NV.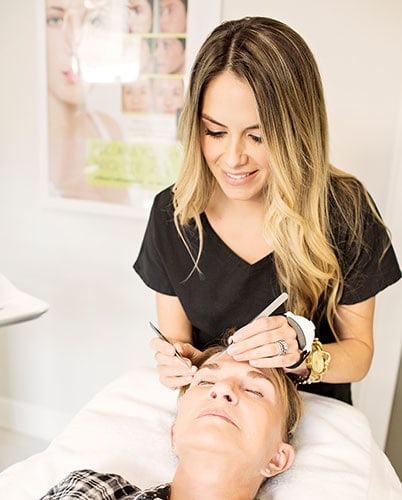 The Results.
---
A stunning appearance begins with beautiful eyes. Long, full, perfectly curved lashes showcase the eyes and capture attention. Want lashes that make it nearly impossible for someone to look away from your gaze? Lash extensions are the answer. Unlike the eyelash curlers and mascara used by previous generations of women, exciting new techniques have been developed that offer a natural look and feel, while providing as much additional lash volume as you choose. From subtle to over-the-top, you can express the way you feel with lash extensions at Skin NV. Book your appointment for lash extensions in Tampa now!