Restylane Refyne and Defyne were recently approved by the FDA as the newest flexible hyaluronic acid dermal fillers available to specifically target nasolabial folds, also known as laugh or smile lines. By utilizing next-generation XpresHAn Technology, these two Restylane products can efficiently treat moderate, severe, and deep facial wrinkles and folds for up to 12 months. Get to Know Your Nasolabial Folds Laugh lines and smile lines that run from each side of the nose to the corners of the lips are formally known as nasolabial folds. These wrinkles naturally form on the face through expressions of laughing and smiling, but the aging process makes it harder for the skin to return to its previous smoothness. Over time, the loss of fat, collagen, elastin, and hyaluronic acid in the skin causes those smile lines to become permanent etchings in the skin. Some women struggle with moderate nasolabial folds, while others have folds that are carved deeply into their skin. Whether your own nasolabial folds are shallow or severe, the dermal filler experts at Skin NV can utilize the customized strength of Restylane Refyne or Defyne to naturally smooth out your skin.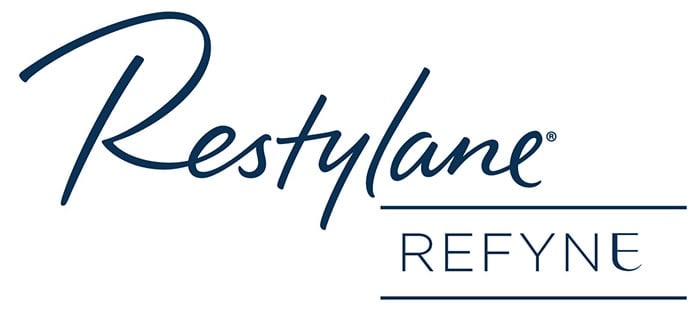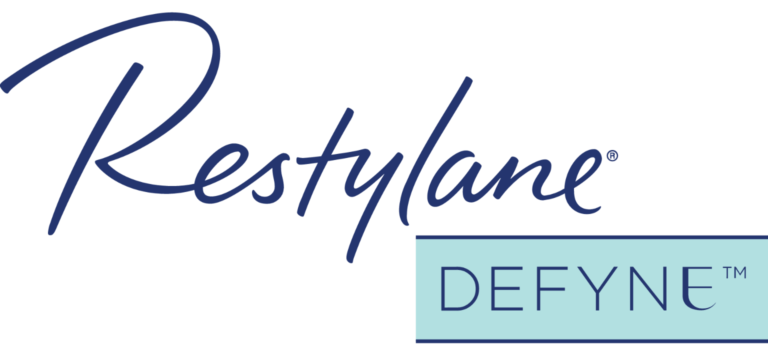 How Refyne and Defyne Help the Skin
---
Hyaluronic acid is one of the most necessary components of healthy skin, because it gives the skin cells structural support, secures moisture, and creates the appearance of fullness. This is exactly why both new Restylane products offer formulas created with hyaluronic acid. The Refyne and Defyne products are formulated with XpresHAn Technology that precisely crosslinks hyaluronic acid molecules to give the filler gels a range of flexibility that can support the various needs of unique patients.
Restylane Refyne is designed with hyaluronic acid crosslinks that are the most flexible and delicate, making Refyne the best product to resolve moderate nasolabial folds. Restylane Defyne, on the other hand, is the best choice for deep and severe facial folds since its hyaluronic crosslinks are sturdier and less flexible. Once injected into the nasolabial folds, the Restylane products fill and lift the wrinkled skin to achieve a smoother nasolabial area. The results look completely natural and are clinically proven to significantly improve the appearance of smile lines for up to 12 months.
Flaunt Your Smile With Ease
Contact Skin NV in Tampa, Florida today at 813.839.4141 to learn more about Restylane Refyne and Defyne. Medical director Dr. Bruce Landon and his team of knowledgeable professionals will help you identify which treatment will deliver the results you want, and you will be ready to once again flaunt your smile without hesitation.